MOBILE ORGANIC CHEMICAL DETECTION
Identify organic chemicals quickly in soil, water or air with the Bruker E²M (Enhanced Environmental Mass Spectrometer) mobile GC/MS system.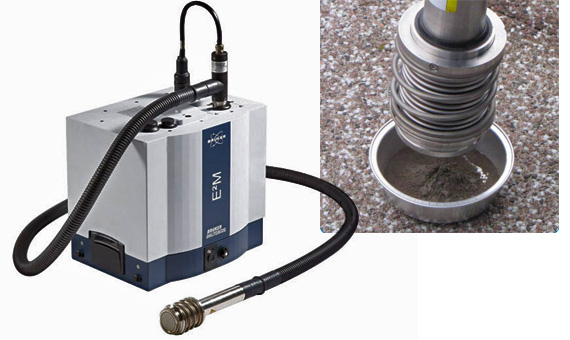 Specifically designed for first responders
Identify thousands of compounds
Rugged for mobile and on-site use.
Few consumables and low running costs
Compact, lightweight mobile system
Pollution & contamination
The E2M is compact, lightweight and rugged. It was designed for use on-site by first responders, and was developed in conjunction with fire brigades and disaster management authorities. It can be used as a static instrument or mounted to a vehicle, and can be used while the vehicle is moving. The unit weighs just 37kg, and has an unmatched 43 litre volume. No bottled gases are required, and very few consumables.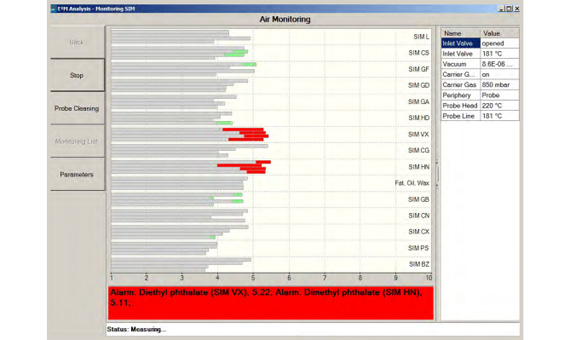 Sensitive Detection
Identify organic chemicals in soil, water or air, using simple sampling techniques. Detection limits are in the low ppb to low ppm range, depending on the analytical method. Adsorbent enrichment is in the low ppb range and on-line monitoring from ambient air is in the 1 ppm range.
Fast Analysis
Compounds are detected in just a few seconds for air pollutants, using an air surface probe. Comprehensive laboratory-level results are available in 20 minutes, for a full range separation and identification.
Detect PAH's and PCB's in Soil
Monitor ground pollution and volatile compounds. Investigate and analyse soil for pollution caused by industrial processes, which can affect health. Mobile GC/MS is faster and more cost-effective than alternative methods.
Identify Drugs
Detect and identify drugs directly at the scene of the crime. Many commonly used tests are limited to specific substances and do not provide information about drug composition, eg thin-down compounds, by-products, precursors, impurities etc. The Bruker E2M clearly identifies complex mixtures quickly and cost-effectively. Gain more information, without being limited to testing for just one substance.
Reliable Technology
The E2M is the market leader in its class, built on established technology from Bruker's EM640, with a smaller size and enhanced performance, with new innovations such as a vacuum system for fast start-up from cold.
Need More Information?
Fill out the form below and our specialist will contact you.