LONG-TERM GAS TRACE DETECTOR FOR CWA AND TIC
Detect trace Chemical Warfare Agents (CWA) and Toxic Industrial Chemicals (TIC) simultaneously with the Bruker RAID-S2plus gas trace detector. The system is installed and left to run 24/7, for long-term operation without maintenance.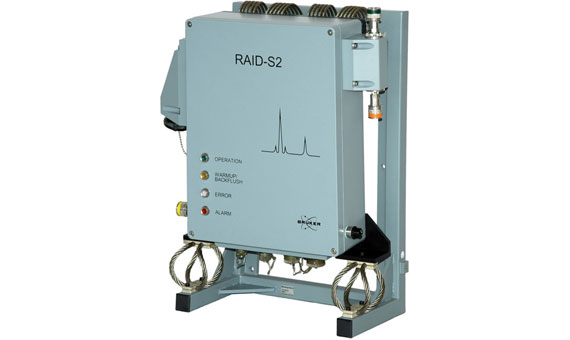 Continuous 24/7 operation
Detect & identify CWA / TIC
Extremely high interference rejection
Variants for ships and submarines
Vehicles, ships & stationery facilities
The RAID S2 is designed for long-term use, running continuously in varying environmental conditions. The system runs with minimal user intervention and low consumable consumption, requiring maintenance just once every 18 months. Maintenance is performed by the user, and factory calibration lasts throughout the instrument's lifetime.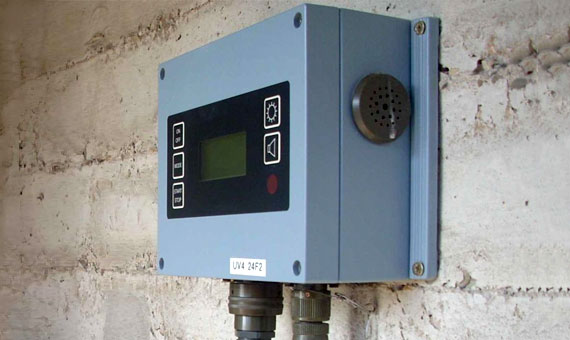 Air Monitoring in Vehicles
Monitor incoming and filtered clean air to protect your personnel in reconnaissance vehicles and field laboratories, as well as stationery facilities such as shelters and bunkers. With dual sample units, RAID-S2plus sounds an alarm a CWA/TIC threat is detected in the air stream.
When an external threat is detected, the system switches to monitoring the filtered air and provides an alert if the CBRN filter is overwhelmed. This provides an early warning of filter break-through, providing time to put on personal protective gear.
Installation on Ships
On ships, RAID-S2plus can be installed within the citadels to protect the crew protection from chemical attack. Highly customised detection configurations are available for all classes of naval surface vessels. A standard module manages all sensor data and interfaces with the ship's management system.
Proven IMS Technology
Multiple chemical threats are identified and quantified at low parts per billion levels. The RAID S2 uses Bruker's established IMS technology and automatic polarity switching for continuous monitoring.
Bruker's algorithms and new dopants reduce interference to an all-time minimum. Automatic backflush prevents saturation, for reliable continuous operation.
Single or Multiple Units
RAID S2 can be used standalone or in a network with multiple units. They can be operated with a remote control unit and data can be streamed to a central control room.
Need More Information?
Fill out the form below and our specialist will contact you.