Compact Personal Protection
Fast, reliable and sensitive CWA and TIC detection for military personnel. The Bruker µRAIDplus is a compact, lightweight detector that can be worn or used as a hand-held survey device.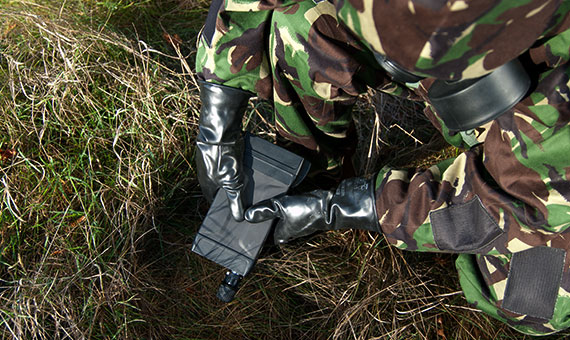 Body-worn or hand-held detector
Detect & ID over 50 substances
Unmatched sensitivity in its class
Continuous personal screening
Post-decontamination testing
The Bruker µRAIDplus is a robust IMS Chemical Agent Detector for identifying Chemical Warfare Agents. The unit also has an expandable TIC capability, organised in five libraries that can be tailored to your needs. Use for personal protection and survey suspect areas such as illicit weapon facilities, laboratories, vehicles and tyres.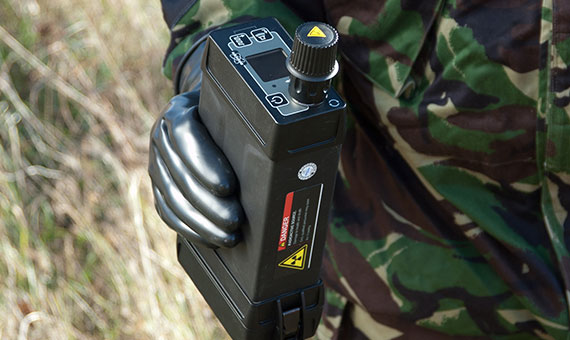 Designed for the Field
Carrying pouch compatible with in-service webbing, and a range of optional accessories.
Three modes for covert missions: acoustic, silent and stealth.
Night vision and high altitude modes.
Commercial AA batteries, rechargeable packs or vehicle/ fixed power.
No need to swap consumables after an agent has been detected.
Class-Leading Sensitivity
Detect low concentrations (ppb range) of CWAs and TICs. Agents are identified and the concentration range is quantified rapidly for immediate information about threats.
Reliable Detection
µRAIDplus is built with trusted IMS technology from Bruker's RAID-M100, which has a proven track record from military and emergency response operations worldwide. Bruker's interference rejection algorithms keep false alarms to a minimum.
The colour display shows the threat identified and relative concentration, along with GHS hazard pictograms. Data from all measurements is stored and can be downloaded post-deployment. The actual IMS spectra can also be retrieved for detailed analysis.
Need More Information?
Fill out the form below and our specialist will contact you.